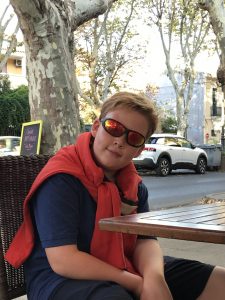 I'm a young student with a passion for art.
I love to travel – I'm  inspired by the places I visit as well as the work of different artists.
I work with a variety of different materials.  I enjoy watercolour, acrylic, chalk, mixed media, inks and pencil sketches.
I'm also so thrilled that some of my artwork has won awards too.
I hope you enjoy my pictures
James